How & Why to Log Into the Google Chrome Browser
Share on Social
Array
(
    [networks] => Array
        (
            [0] => facebook
            [1] => twitter
            [2] => pinterest
            [3] => linkedin
        )

    [has] => Array
        (
            [facebook] => 1
            [twitter] => 1
            [instagram] => 
            [pinterest] => 1
            [houzz] => 
            [linkedin] => 1
        )

)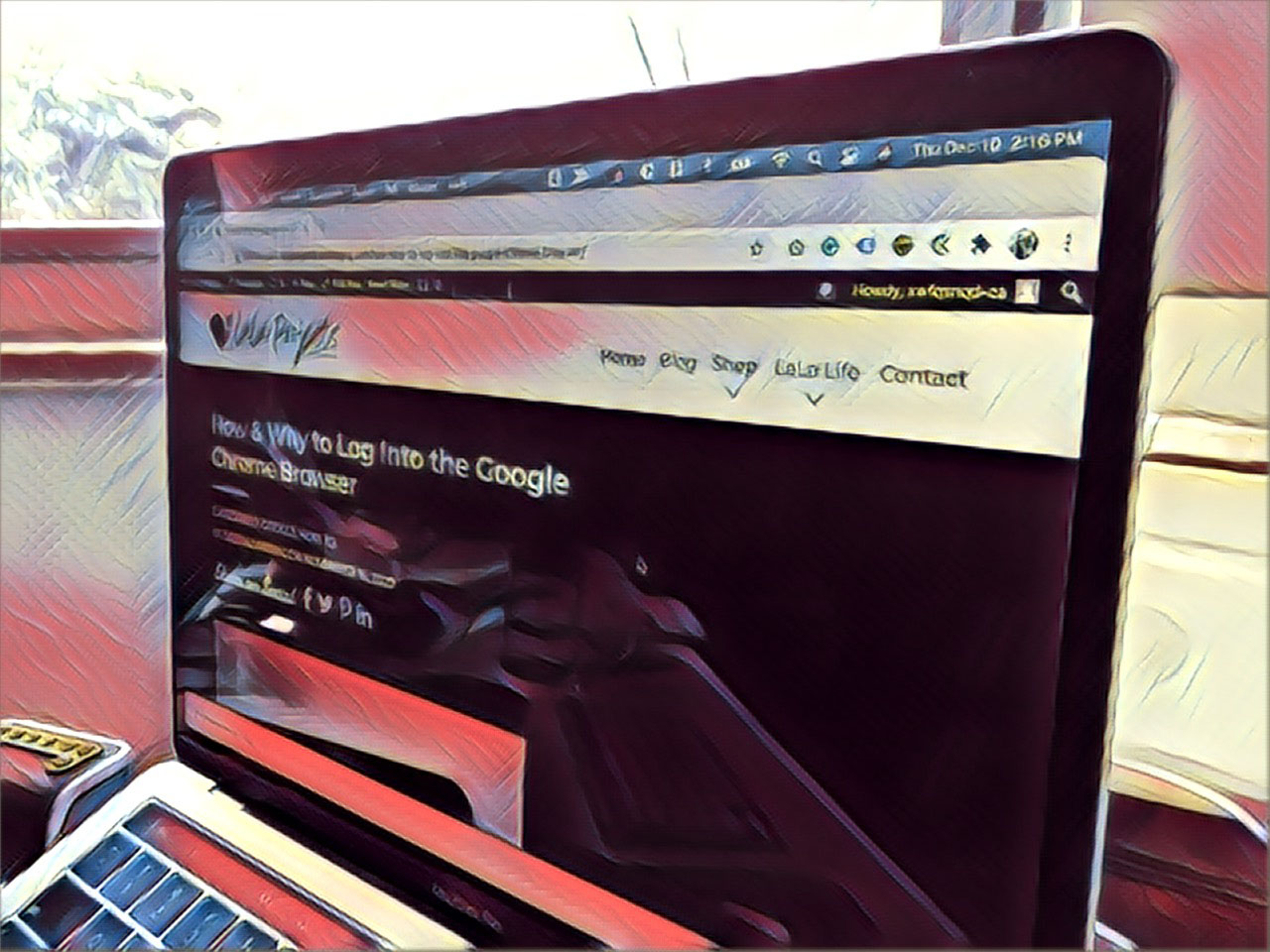 HOW TO LOG INTO THE GOOGLE CHROME BROWSER
Assuming you have the Google Chrome browser installed on your computer. Launch the browser, find the circle located in the far upper right corner, then login to your Google/Gmail account.
If you are on Google.com you will see two similar circles in the upper right-hand corner area. The one that is slightly smaller and located higher in the browser, to the right of the extension, this circle logs you into the browser. While the slightly larger circle located on the Google.com page logs you into the Gmail account.
Something of note that rarely discussed, is that every Gmail account has the capacity to become a SuperUser for all other Google products. This account comes with a G-Drive and the suite of products that comes with it. You can create a Google Analytics account, Google Search Console Account, a Google MyBusiness listing, or even a YouTube account. AND so much more!
WHY YOU WOULD WANT TO LOG INTO THE GOOGLE CHROME BROWSER?
When you log into the Chrome browser you are essentially logging into the SuperUser account. Let's say you have a personal and business Gmail account. If you create two separate browser instances where you are logged into each account, you can create two separate sets of bookmarks and use two separate instances of browser extensions. You are essentially creating two separate workspaces that you can 'virtually walk' in and out of.
For example, maybe you use are an avid Pinterest user a home, but you never use it at work. You can add the Pinterest extension to one browser and leave it off of the other.
Another example, let's say to are using the Security Keeper browser extension and you need to use a different account for personal and work. It would be a pain to flip back and forth between keepers in one browser, doing so would essentially render the power of the browser extension useless.
For us at LaLa, we are always helping clients set up their Google accounts and tools. We log into their Google account at the browser level we gain SuperUser access so we can set up their Google tools and accounts or their behalf. This will ensure that the accounts are set up with them as the owner rather than us.